These five institutes are jointly responsible for drawing up and carrying out the work programme. For its elaboration and implementation, Lexces collaborates with other knowledge institutes and organisations active in the area of work and health.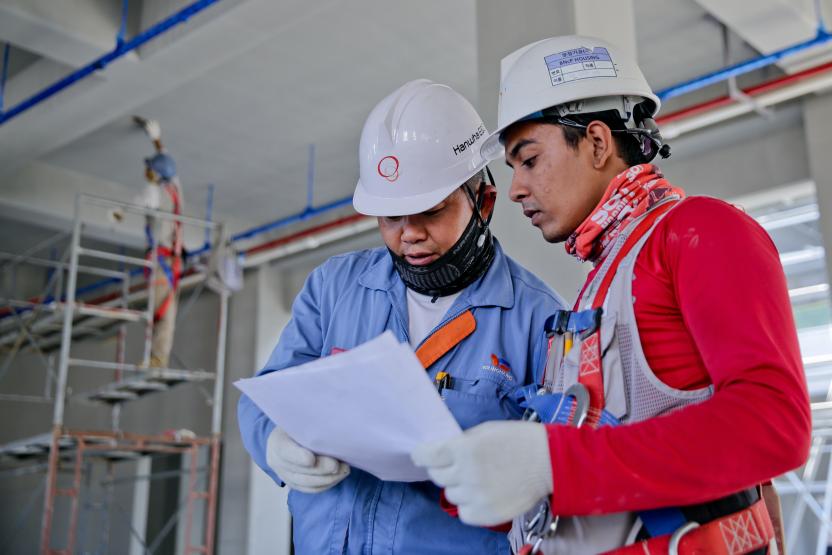 The Board
The board of Lexces is responsible for the strategic direction and the scientific work programme. The board is accountable to the Ministry of Social Affairs and Employment (SZW) as regards the content of its work and its financial management. 
The board consists of an independent chairman and five members from the partnership. They were appointed as of 1 July 2022 for a period of three years.
Chairman
Dick Heederik, Professor of One Health Risk Analysis, Utrecht University
Board members
Henk van der Molen, head of the NCvB, Amsterdam University Medical Center (A-UMC)

Jos Rooijackers, chairman NKAL

Frederieke Schaafsma, endowed professor of Occupational Medicine at the Amsterdam UMC, and head of the PMA

Erik Tielemans, head of the Centre for Safety of Substances and Products at the RIVM

Roel Vermeulen, professor of Environmental Epidemiology and Exposome Science at the University of Utrecht, and Director of the IRAS
In determining the strategic course and the work programme, the board involves the Advisory Board and stakeholders in the field of occupational health and safety. The International Scientific Committee (ISC) is responsible for scientific quality assurance.
The Advisory Board
The Advisory Board is an independent social advisory board. The Advisory Board provides the board with both solicited and unsolicited advice about the strategic agenda and the work programme and on the organisation's long-term development. The Advisory Board holds meetings at least four times per year. 
The board of Lexces appoints the members of the Advisory Board in a personal capacity and on the basis of expertise. Appointments are for a term of three years. Members may serve for a maximum of two terms. 
Advisory Board members work at knowledge institutions, professional organisations, employers' and employees' organisations, patients' organisations, care institutions, trade organisations and insurance companies. The Ministry of Social Affairs and Employment and the Ministry of Health, Welfare and Sport are informal members. 
The International Scientific Committee
The ISC assesses the work programme as regards the quality of the scientific content and issues recommendations in this regard to the board. The ISC consists of renowned scientists and experts in research and prevention hailing from the Netherlands and abroad. 
The Office
Lexces Office supports the board and the network organisation in the development and implementation of the work programme. The Office will be responsible for implementing the new TSB arrangement. It also takes care of the internal and external communication. Lexces Office coordinator manages the Office and sits on the board in the capacity of secretary.